Homeowners insurance is a competitive market.  Insurance carriers spend millions of dollars annually to make sure their company name is the first to come to mind when it's time for you to purchase insurance.  It's a smart move because studies show that buyers do tend to use "top-of-mind" thinking when it comes to insurance.  They go with whatever company comes to mind first.
Of course, there are pitfalls associated with this "top-of-mind" thinking when it comes to any decision about insurance coverage, but the risks are even more pronounced when it comes to purchasing homeowners insurance for high value homes.
For the sake of this article, we will classify high value homes as those with a rebuild or replacement cost over $500,000.
Homeowner's Insurance: The Value of an Independent Agent
Homeowners insurance for high value homes should never be chosen based on "top-of-mind" thinking.  Researching a number of different carriers and the policy enhancements each one offers is crucial to securing the right coverage at the right price.  This is where working with an independent insurance agent, pays dividends.  An independent insurance agent has connections to multiple carriers and can offer personalized advice on which best suits the client.
Not only does a good independent insurance agent provide access to multiple carrier options, they also take time to explain all the particulars of the policy.  This is especially important when it comes to homeowners insurance for homes over $500,000 because the variations and possible enhancements at that level can vary greatly from one carrier to the next.
Homeowners Insurance: Knowing the Risks and Opportunities
There are many things to consider when purchasing homeowners insurance for a high value home.  The following list is not exhaustive, but it is an excellent starting point.  A simple glance below will show that the breadth of risks is wide and the various options are robust.  As such, "top-of-mind" decision making is clearly not ideal.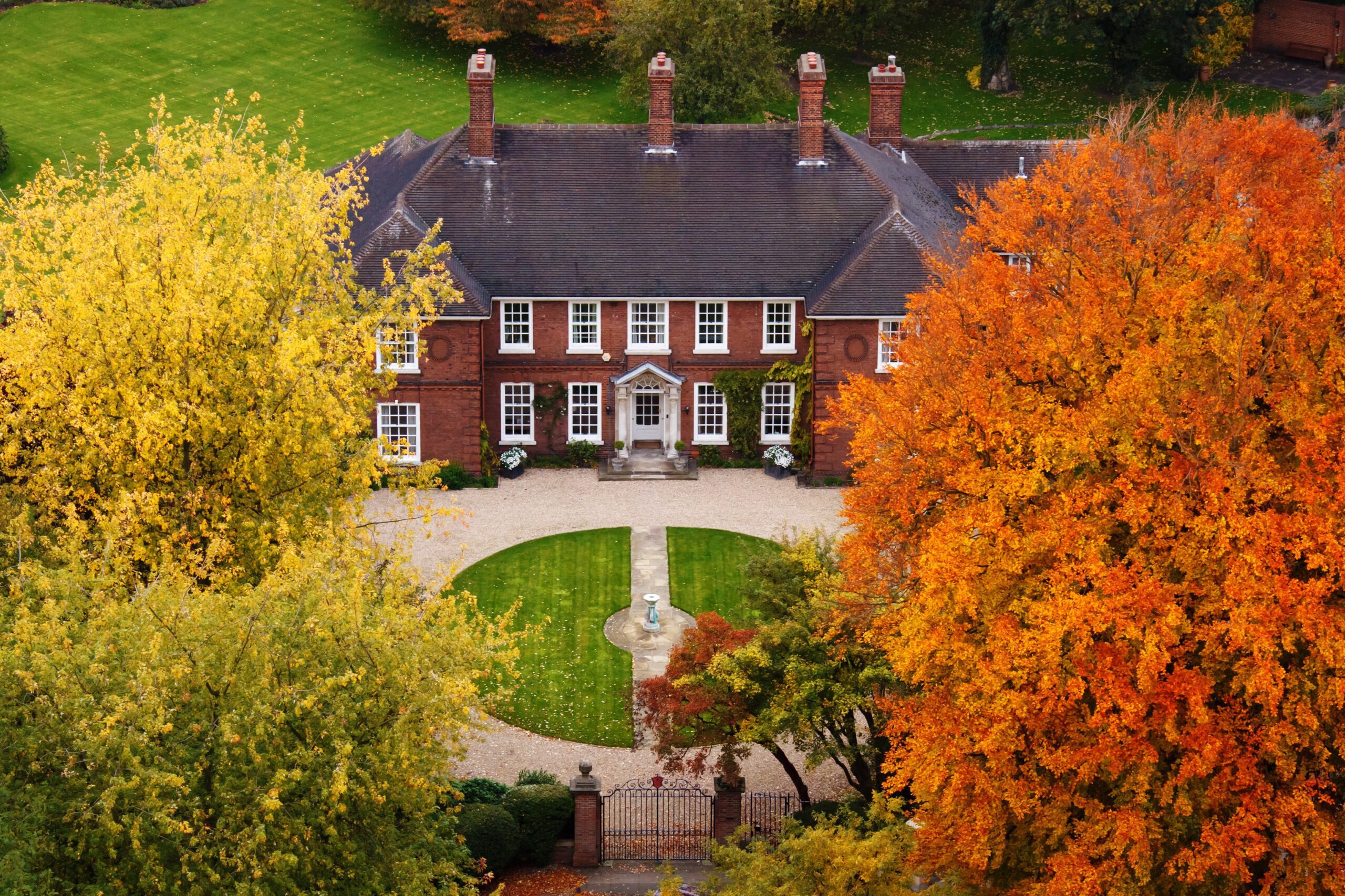 The semi-technical explanation of policy considerations below might seem overwhelming.  And that is understandable.  After all, at the end of the day, a homeowners insurance policy is a legal contract.  This is why millions of people seek out an independent insurance agent for specialized advice every year.  Finding a trustworthy agent to explain the particulars and make suggestions based on their vast experience is the best way to secure an appropriate homeowners insurance policy.
Water and Sewer Backup Coverage
Water and sewer backup covers property damage done by water that flows back into the house.  As a general minimum coverage, most insurance carriers offer $5,000 to $20,000 in coverage.  However, costs associated with water and sewer backup can quickly exceed that upper limit.  This is especially true for high value homes.
This is where considering an enhanced homeowners insurance policy pays dividends.  For pennies on the dollar, much higher limits can be purchased.  A qualified independent insurance agent can help clients identify which carriers offer this enhanced coverage.
Split Limits vs. Combined Single Limits
The best way to explain the difference between split and combined single limits on a homeowners insurance policy and why it matters is using a real-world example.
Split Limits
The Smiths have a home with dwelling limit of $500,000.  This is also referred to as coverage A and is the maximum amount the insurance company will pay to repair the house or rebuild the house in the case of a loss.
If the Smiths have a standard homeowners policy, they also have $50,000 coverage for detached structures (shed, detached garage, playhouse, etc).  This is known as coverage B and is calculated at 10% of coverage A.  In addition, their standard homeowners policy will also provide $250,000 of coverage for personal property (furniture, clothes, etc).  This is known as coverage C and is calculated at 50% of coverage A.  Coverage A, B and C are separate buckets and can only be used for the designated losses.  No sharing between buckets.
In this scenario, if the Smiths' house burns down, they are strictly limited to spending  $500,000 to rebuild their house (coverage A dwelling limit).  If the rebuild costs come in at $550,000, they cannot borrow $50,000 from another coverage bucket (coverage B or C).
Combined Limits
Luckily, some carriers offer what is called a combined single limit.  The combined single limit is calculated at 200% of coverage A (dwelling) and is not split into different buckets.  So, in the case of the Smiths, opting for a combined single limit would give them $1,000,000 of coverage.  And this amount can be split up any way they choose in the case of a loss.  They have one large bucket of money to draw from.  If their house burns down and costs $550,000 to rebuild, no problem.  They can use $550,000 of the total amount available and will still have $450,000 to repair, replace or rebuild detached structures and personal property.
This option is not something that most buyers know to ask about, but a good independent agent would make their customer aware of the enhancement.  And, again, for pennies on the dollar, much better coverage can be purchased.
Disappearing Deductible
When it comes to personal property (coverage C discussed above), it is important to note that cars are not included in that category.  As such, they should be covered separately by a personal auto policy.  As such, most homeowners have two separate policies (home and auto) with two separate deductibles.  This means that if an insured's car is damaged due to a homeowners claim, the insured would have two deductibles to pay.  Fortunately, some insurance carriers offer a disappearing deductible option that allows the insured to pay only one deductible  – the higher of the two – in a scenario like this.
Dedicated Claims Service
All homeowners insurance carriers need to make sure that their claims service is good.  Otherwise, customers will complain and word of their poor service will spread.  As such, most carriers are fairly competent when it comes to claims handling.  That being said, when it comes to homeowners insurance for high value homes, some insurers offer enhanced service in the form of a dedicated claims line.  This ensures that if a client does have a claim, they are provided extra care and attention as they work through what could otherwise be a very difficult process.
Cash-Out Option
Occasionally, homeowners are faced with what is known as a total loss.  This means that a home has been damaged to a point where the cost to rebuild damaged parts of the home is higher than the actual value of the home.  Most people don't realize that when a total loss happens, the homeowner is required to take the proceeds from the insurance policy and rebuild the home as best they can, whether or not the funds are sufficient.
An insurance policy with a cash-out option eliminates the rebuilding requirement.  In the event of a total loss, a homeowner with a cash-out option can take the money and do as they please.  Rebuilding is not required.
The cash-out option is a fairly exclusive coverage reserved for high value homes.  Only certain independent agents can provide access to a carrier that will write a policy with that option.  This is why working with one of the top independent agencies is crucial.
Personal Liability Limit vs. Personal Injury Limit
Personal liability coverage responds if legal action is taken against the insured due to his/her negligence. Personal injury coverage responds if the insured is physically injured or otherwise damaged (think slander or libel).  On a homeowners policy, the personal injury coverage limit is typically $50,000 to $100,000.  On an enhanced policy, the limit could match the personal liability coverage limit, which can be $500,000 to $1,000,000 in coverage.
Because those seeking homeowners insurance for a high value home often have increased personal exposure and depend on their physical well-being and reputation for career advancement, making sure that proper personal liability and personal injury limits are in place is of utmost importance.  This is another prime example of why working with an independent agent is so important.
Element Risk Management
We trust that this list of considerations has provided a good starting point for a conversation about homeowners insurance for high value homes.  Insurance carriers truly put their best foot forward when it comes to securing clients with homes valued over $500,000.  Finding enhanced coverage is simply a matter getting connected with the right carrier.  Element Risk Management is pleased to partner with many such carriers and to offer outstanding service to those seeking homeowners insurance for high value homes.  Contact us today for a complete review of your current policy and best-in-class advice on how you can get the correct coverage for your home.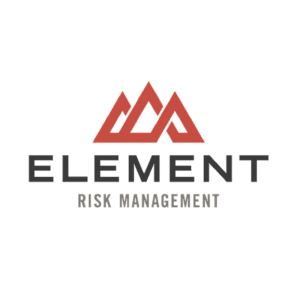 SaveSave
SaveSave
SaveSave
SaveSave
SaveSave